Water Treatment
Get the ingredients and specialty chemical expertise you need for your industrial or municipal water treatment applications.
Sea-Land Chemical Company distributes a wide range of biocides, chelating and dispersing agents, corrosion and scale inhibitors, specialty amines, acrylates, phosphonates, azoles and more to improve water purification efforts and facilitate compliance with water quality regulations.
We partner with the best specialty chemical suppliers in the industry to accommodate your niche product requests and help mitigate supply chain disruptions.
Sea-land's Market Specialties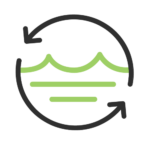 MUNICIPALITY WATER TREATMENT
Related Products
VIEW ALL SEA-LAND ADDITIVES FOR THE Water Treatment MARKET