Grease
Get the high-quality additives designed specifically for grease manufacturing you need from a reliable partner. With Sea-Land's extensive expertise and commitment to excellence, we offer a comprehensive range of additives that enhance the performance, durability, and reliability of greases across various industries.
Why Choose Sea-Land For Your Grease Raw Materials
Unmatched Product Quality
At Sea-Land, we understand that the quality of additives used in grease manufacturing is crucial for producing superior greases. Our additives are carefully selected from leading raw material manufacturers ensuring exceptional performance and consistency.
Tailored Solutions
We recognize that different applications require specific grease formulations. Our team of experts works closely with you to understand your unique requirements and offers tailored additive solutions that optimize grease performance for your specific needs. Whether you need additives for extreme temperatures, heavy loads, or corrosive environments, we have you covered.
Cutting-Edge Technology
Sea-Land leverages the latest advancements in research and development to stay at the forefront of the industry. We are active members and sponsors of NLGI the National Association of Lubricating Grease Manufacturers, Inc.
Reliable Supply Chain:
We understand the importance of a reliable supply chain for your manufacturing operations. With Sea-Land, you can count on timely delivery and consistent availability of our additives. Our efficient logistics network ensures that you receive your orders promptly, minimizing downtime and keeping your production lines running smoothly.
Explore Our Product Range:
Extreme Temperature Additives: Enhance the thermal stability and lubrication performance of your greases for high-temperature applications.
Anti-Wear Additives: Protect equipment and extend component life by reducing friction and wear in heavy-duty applications.
Corrosion Inhibitors: Safeguard against rust and corrosion in challenging environments, ensuring long-lasting equipment protection.
EP (Extreme Pressure) Additives: Boost the load-carrying capacity of your greases, making them suitable for demanding applications that experience high loads and pressures.
Antioxidants: Preserve grease stability by preventing oxidation, thereby extending the service life of your lubricants.
Discover the difference our high-quality additives can make in your grease manufacturing process. Get in touch with Sea-Land today to discuss your specific requirements, request product samples, or receive personalized recommendations from our experts. We look forward to partnering with you to achieve grease formulations that exceed expectations.
Grease Industry Involvement
Sea-Land's Grease components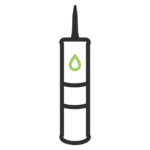 BASE OILS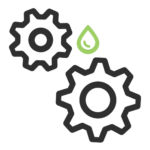 THICKENERS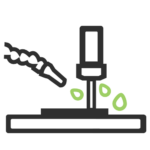 PERFORMANCE ADDITIVES
Related Products
VIEW ALL SEA-LAND ADDITIVES FOR THE Grease MARKET