How Contract Manufacturers And Toll Blenders Can Grow With The Right Industrial Chemical Supplier
Sea-Land Chemical Company |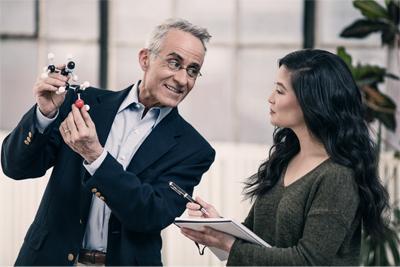 When you partner with an industrial chemical supplier that has technical capabilities and expertise, market knowledge, international customer and supplier relationships, local stock and inventory transparency, you can mitigate many of the challenges that impact the industry today. 
Consider the following chemical manufacturing market trends:
Sustainability and the desire to move to concentrated products to reduce packaging and shipment of water.
Utilizing naturally derived chemicals to lessen the environmental impact
North America is set to experience the highest growth rate in this segment due to increasing demand for packaging in segments such as food and beverage, pharmaceutical, beauty care, etc.
Awareness of cost pressure, global competition, environmental/regulatory compliance and OEM demand.
Global companies are looking for ways to minimize their carbon footprint. We are seeing a shift away from globalization to regionalization, where contract packagers and toll blenders will reap the benefits.
Partnering with manufacturers that understand these market dynamics and can address these needs is a key factor in creating a sustainable business ecosystem.
Meanwhile, more companies are taking advantage of the efficiencies that contract manufacturers or toll blending companies offer while managing capital during a volatile economic period. Contract manufacturers enable many companies to increase agility and focus on delivering customer value through marketing, targeted sales and service.
Many of these selling points can quickly disappear if your supply chain is vulnerable to disruptions. The pandemic has taught us the value of a robust and reliable supply network, including contingency planning. Think about the ripple effect that global manufacturing shutdowns during the early days of the pandemic are still having on operations.
Nearly all the companies responding to an American Chemistry Council survey published in January 2022 reported modifying operations because of supply chain/transportation issues. Two-thirds reported lost production and nearly all reported shipping delays, raw materials shortages, increased transportation costs and steady price increases.
This is where a reliable industrial chemical supplier partner comes into play.
In-House Expertise – Industrial Chemical Supplier 
The Sea-Land Chemical Company staff has decades of industry experience and market expertise to help you identify and develop optimal formulations or product alternatives, and provide the insight you need to navigate complex regulations. Considering new markets or adjusting your offerings to meet seasonal demands? Tight supplies, including raw material shortages, could hinder your ability to deliver on your commitments. In addition, consumer interest in green products is growing. This is where an industrial chemical supplier with technical knowledge and familiarity with your product becomes essential. 
Established Manufacturer Relationships
Shutdowns, volatile weather events and force majeures in recent years have many chemical manufacturers scrambling to find new supply sources. If you're overly reliant on a select few suppliers, your options are limited. Sea-Land partners with an extensive network of leading global chemical suppliers to offer a wide range of materials to minimize potential stock outs or delays. Often, our technical team, together with our suppliers, has helped modify/improve formulations. In addition, our team has found alternative products to keep production running during material shortages.
Local Supply Matters
Reports of more manufacturers reshoring or nearshoring production closer to the point of consumption have grown as they look to shorten lead times. These companies are moving operations from offshore locations back to North America. The goal is to reduce transit times and distances and limit the supply chain disruptions that have been common during the pandemic. 

The same philosophy holds true with your distribution network. Chemical suppliers with regional warehousing and inventory operations help you respond to customer demands faster. Sea-Land has seven warehouses strategically located across North America to deliver products where and when you need them. If your replenishment needs are even more immediate, Sea-Land also uses third-party logistics (3PL) providers to stock material close to your manufacturing facilities. 
Forward-Thinking Fulfillment Solutions
Inventory management can have a major impact on your chemical supply chain costs.  Warehousing inventory from multiple suppliers enables consolidation of orders, often leading to shorter lead times and reduced order complexity. Consolidation can also reduce your shipping costs, allowing a shipment of mixed products on one truck from multiple suppliers. A chemical supplier that provides warehousing and inventory management also increases the efficiency of your operations. You don't have aisles stacked with hard-to-find, critical inventory along with the cost of tracking and storing those materials. Sea-Land continues to invest in its in-house capabilities, including  ERP technology to provide you with the best customer service, supply chain and logistics services. 
What's on the Horizon
Thanks to our relationships, extensive market and supply chain knowledge and industry contacts, Sea-Land promotes and recommends our long-time contract manufacturing partners to chemical companies when they're looking for a solution. Our partnership approach often leads to growth for our customer base.
Sea-Land has a team of industry experts with a vested interest in ensuring you succeed. We are an employee-owned company with over 40 years of ownership culture that thrives on providing personalized service and solutions that meet your ever-changing needs. Check out our product line card, which includes a checklist of chemical properties to help you determine what's best for your specific formulation, and our newly enhanced product-searchable website.
To learn more about how Sea-Land brings value to its partners, contact us today.