1,4-Dioxane Compliant Additives
Sea-Land Chemical Company |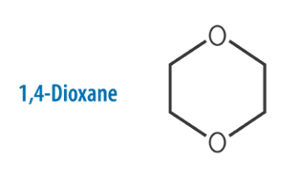 With the current regulatory changes finding 1,4-Dioxane compliant additives is top of mind for many chemical formulators.
1,4-Dioxane, a likely human carcinogen classified by the U.S. EPA, is created as a byproduct during the manufacture of ethoxylated chemicals like surfactants. In efforts to restrict exposure and reduce contamination levels in water systems, New York signed into law limiting manufacturers of household cleaning products to 2ppm, by December 31, 2022, and 1ppm, by December 31, 2023.
California had already adopted 1,4 Dioxane as a carcinogen under Proposition 65 and mandated thresholds of 10ppm as listed in the Cleaning Product Right to Know Act of 2017.
Are you interested in creating 1,4 Dioxane compliant formulations? Sea-Land is working with Evonik Corporation and Seppic to help categorize current surfactants and guide your formulations to meet industry regulations and certifications.
1,4-Dioxane Compliant Additives
For a list of products that are 1,4-Dioxane compliant, download the brochure:
Additional Resources
1,4-Dioxane Contamination in Cleaning and Personal Care Products