Ingevity's TOFA & DTO
Sea-Land Chemical Company |
Ingevity's Tall Oil Fatty Acids (TOFA) are primarily used by customers as a base chemistry for derivatization. Specifically, in the metalworking fluids industry, they are used to create esters as lubricant additives. The benefits of using TOFA include:
Lubricity agent
Low viscosity allows easy handling
Rosin content adds less bioactivity relative to vegetable alternatives
TOFAs also find use in:
Synthetic ester production
Alkyd resin production
Anionic flotation of ore
Corrosion inhibition
Fuel lubricity additives
Ingevity's Distilled Tall Oil (DTO) is a sustainable material comprised of rosin and fatty acids with typical rosin acid ranges of 25-40%. Commonly used as a co-emulsifier in soluble oil and semi-synthetic metalworking formulations, adding Altapyne DTO products to your formulation provides:
Improved emulsion stability over fatty acids
Reduced foam due to higher rosin content
Better hard water tolerance than fatty acids
Reduced bioactivity relative to fatty acids
Ingevity's high rosin Altapyne DTOs are stabilized to prevent crystallization tendencies.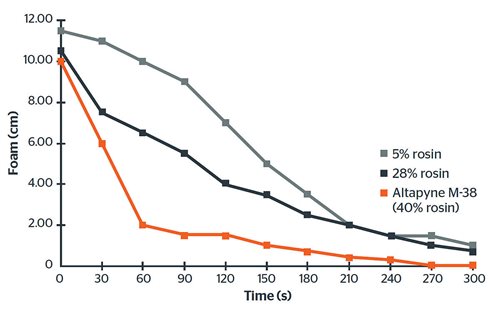 Topics: Lubricants